Pearl Bell spent years studying conflict resolution, eventually earning a master's degree in the subject. She then worked for nearly a decade at The Conflict Center, teaching others how to manage their emotions and conflict in their families, their workplaces and their schools.Despite all that experience, she knows firsthand how difficult it can be to apply those skills in real life — and how much The Conflict Center's (TCC) curriculum, staff and outreach is necessary in Colorado and beyond. 
Once, when Bell was working at TCC, a woman came in, asking about the class her niece was taking there. She quickly became defensive, pacing in and out of the building, yelling and calling Bell names. "It was one of the most powerful teaching moments I've ever had, because there was nothing I could have said in that moment to calm her or bring her peace," she said. "It was all about me listening and learning to validate where she was, even though I couldn't agree."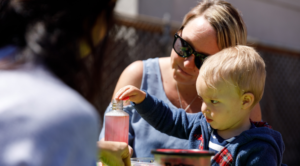 In another situation, Bell was walking through a park, when a man began whistling at her and making sexual advances. Her initial instinct was to respond with anger — and even violence — before her conflict resolution training kicked in and she was able to defuse the confrontation. "Those are the moments when you really think about your values and how you're going to play them out in life and how you're going to react," Bell said. "Those are the kinds of skills that you learn (at TCC) and then you have to apply in your life, and that stick with you forever." 
Bell said TCC succeeds in its classes and trainings because it focuses on the process and on practice. It gives people opportunities to think about themselves and their emotions, learn skills to help manage those emotions in different situations, then practice those new skills repeatedly in a safe, caring and non-judgemental environment.  "You can't help other people resolve conflicts unless you know how to do it yourself," she said. "I found I grew a lot when I started looking at myself and my own anger. The skills I learned at The Conflict Center were those that I could put into practice right away and continue to improve on." 
During her nearly 10 years at TCC, Pearl contributed in many areas, including administrative services, instructor r trainings and leading her own classes with adults and in the workplace. Though she no longer works at TCC, she continues to support the nonprofit through her donations. "I started as a donor who wasn't able to contribute very much, but a little goes a long way," she said, highlighting the work TCC does to offer classes at discounted rates, to support schools working to create safer environments and to reach out to the community with free events, such as its annual Peace Day — all expanded and strengthened through donations. 
"Wherever you go in your journey, The Conflict Center is behind you and willing to support you in what you do," Bell said. "Once you become part of the community, you stay in the community."