Solutions Blog
Date: September 20, 2017
Please Welcome New TCC Staff & 2017-2018 Interns!
Fall is fast upon us and as the season begins to change, so does our staff. We are so excited to welcome Taryn Fuchs, our new Communications Specialist and Social Norming Coordinator, and Collin Heng-Patton, our new Bilingual Enrollment Coordinator.
We also have a brand new batch of interns to welcome to our team. Working on various projects throughout the school year, they are integral to our day-to-day functions and helpful in our effort to the expand the programming we offer at The Conflict Center. We are so lucky and grateful to have them.
Additions to TCC Staff
Taryn began at The Conflict Center in 2015 as an intern working to develop our social norming program. She has now joined as a member of our team, using her expertise to direct our communications strategy and to help improve the social and emotional culture within high schools in the Denver Metro Area. When she can find the time, Taryn loves salsa dancing and exploring the depths of caves.
This is Collin's fourth week at The Conflict Center and he is completely in love. He joined our team to run the front office as well as to assist managing the various classes and events we offer. A recent graduate of the CU Boulder Sociology Department, Collin loves interacting with new people and is looking forward to getting involved with the work we do here at the Conflict Center. Above all else, he loves Beyoncé and is grateful to be living in the same universe, on the same planet, and at the same time as pure royalty.
2017-2018 Dedicated Interns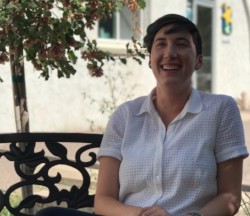 Kira Mack
Social Work, University of Denver Kira will be working with Taryn on our Social Norming program.
One interesting thing about Kira is that she jumped one of the tallest bungee jumps in the world, Bloukrans Bridge (709 ft) in South Africa.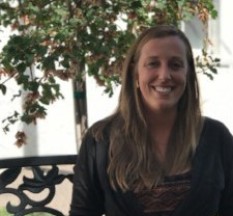 Rachel Protentis
Social Work, University of Denver
Rachel will be working on our outreach team in an effort to help promote the Conflict Center between her undergraduate and graduate studies.
Rachel spent a year teaching in Columbia.
Jacob Sankara
Intern with the Mennonite Central Committee
Jacob will be working on our outreach team in an effort to help promote the Conflict Center.
Jacob is from Burkina Faso in West Africa and loves running and listening to music.

Chelsea Sheridan
Social Work, Metro State University
Chelsea will be working on our evaluation team and is the intern liaison for our Reading for Peace program.
Chelsea makes it a point to go swing dancing regularly.
Sydney Zorensky
Social Work, University of Denver
Sydney will be working on our evaluation team.
Last December, Sydney studied in South Africa as a social worker practicing restorative justice.
Read More
Date: December 20, 2016
The Conflict Center will be closed on Monday December 26, 2016 and Monday, January 2, 2017 in observance of Christmas and New Year's Day.
The Staff and Board of Directors of The Conflict Center wish you and your loved ones a safe peaceful and happy Holiday Season!
We look forward to serving you in 2017!
Read More
Date: November 23, 2016
Click the link below to view The Conflict Center's 2016 Holiday Appeal.
Read More